Sunset at Ocean Reef Harbour
I took these shots at Ocean Reef boat harbour at around sunset on March 22nd 2005. I'm not sure whether to claim that these are the first decent shots I took with my 20D camera. Perhaps I should class them as "not bad"?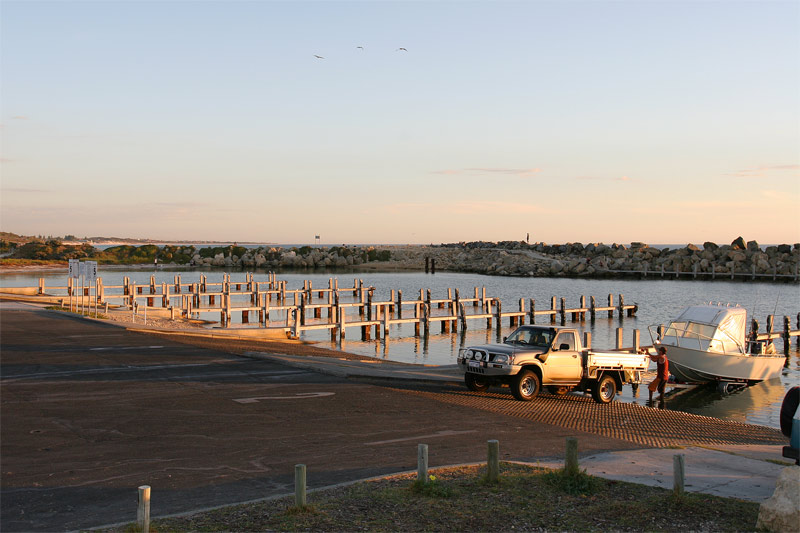 A fishing boat being recovered.
I have a particular liking for the more striking type of seagull. This photo shows why - they are a lot more colourful than the normal ones.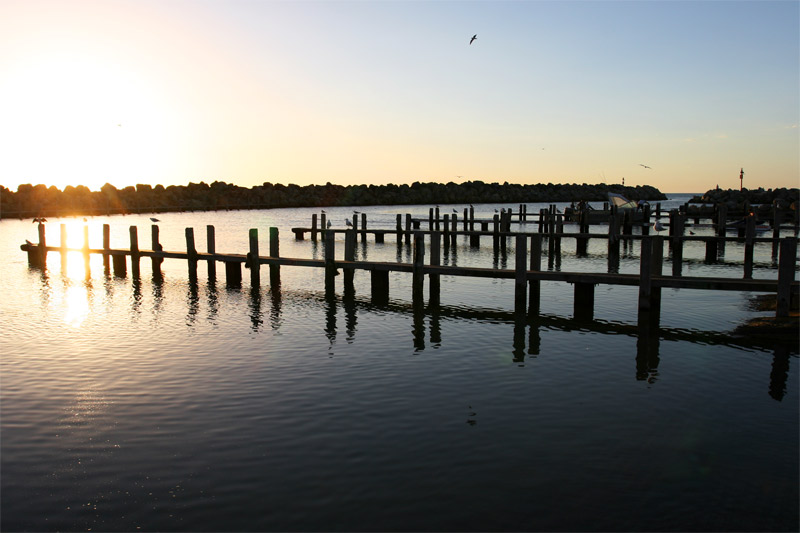 The jetties at sunset. This photo is, in fact, level. The jetties are decidedly wonky, particularly the ones cloest to the camera. It's no coincidence that the boat owners all use the ones on the far side.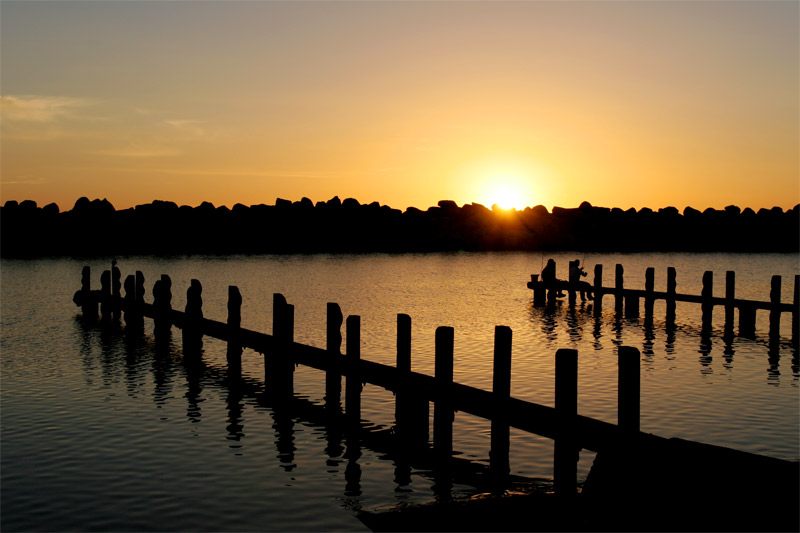 Fishermen, with the sun going down. It's lovely, peaceful sort of place in the evening.