An Evening Walk at Trigg
These shots are the first real ones I took with my new Canon 20D digital camera. They're not great, nor indicative of what the camera is capable of, but I thought I'd keep them for posterity.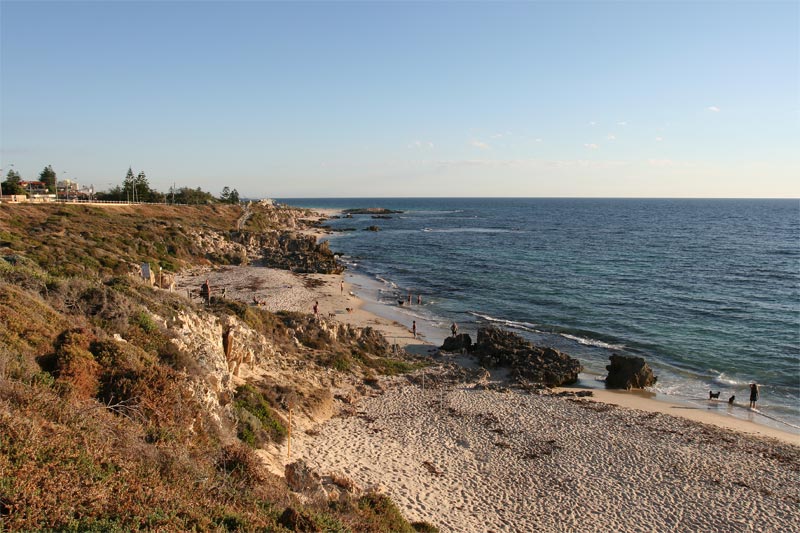 The coastline at Trigg.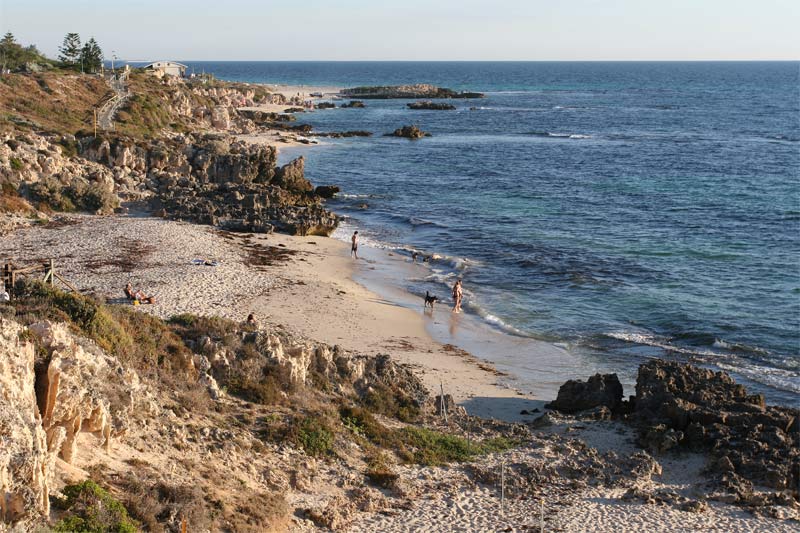 Zoom in on one of the coves. I only have one lens at the moment, and it's not a telephoto!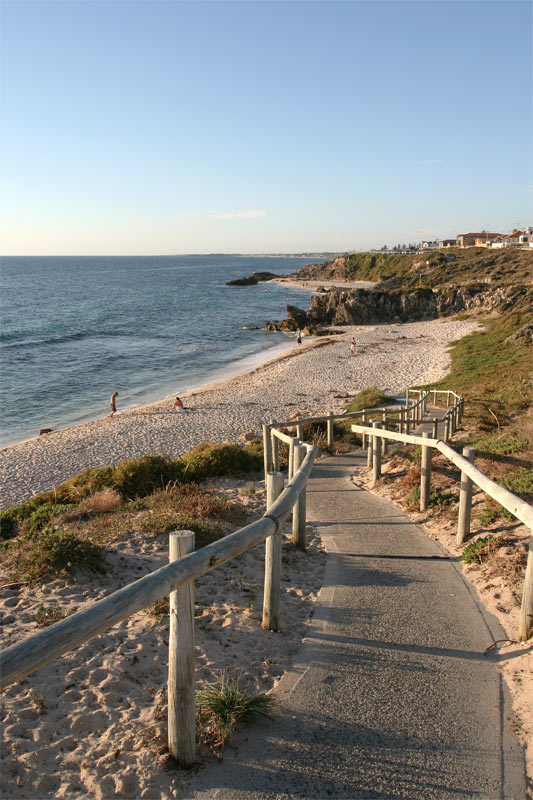 The pathway leading down to one of the other coves.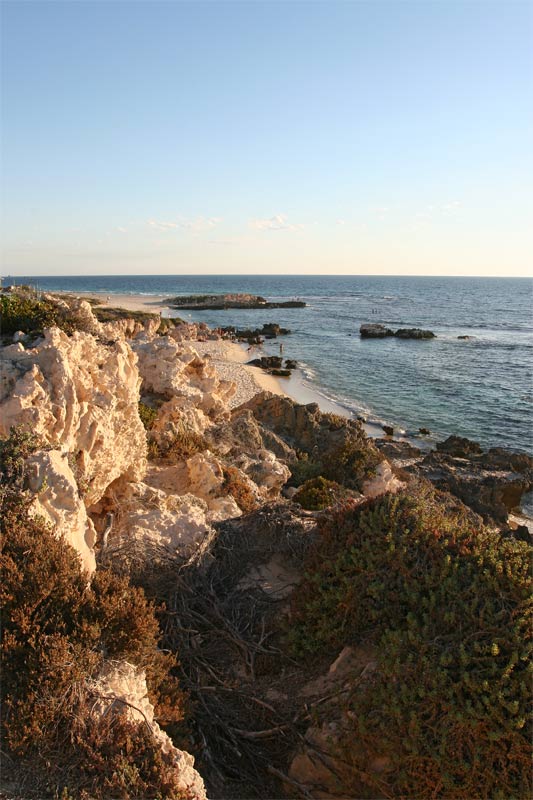 This part of the coast is badly exposed to the elements. It's surprisingly rugged for a city beach.
Birds on the sign in front of Trigg Island.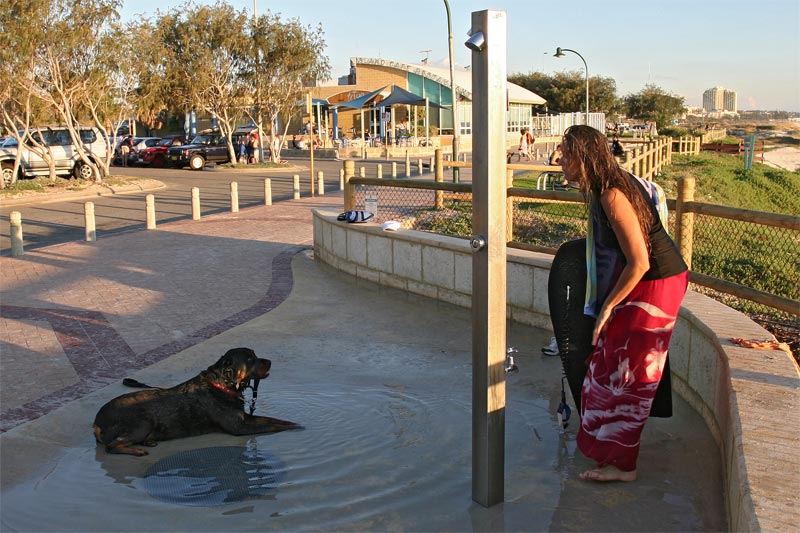 That's all you need when you want to rinse off your boogie board - a Rottweiler hogging the shower!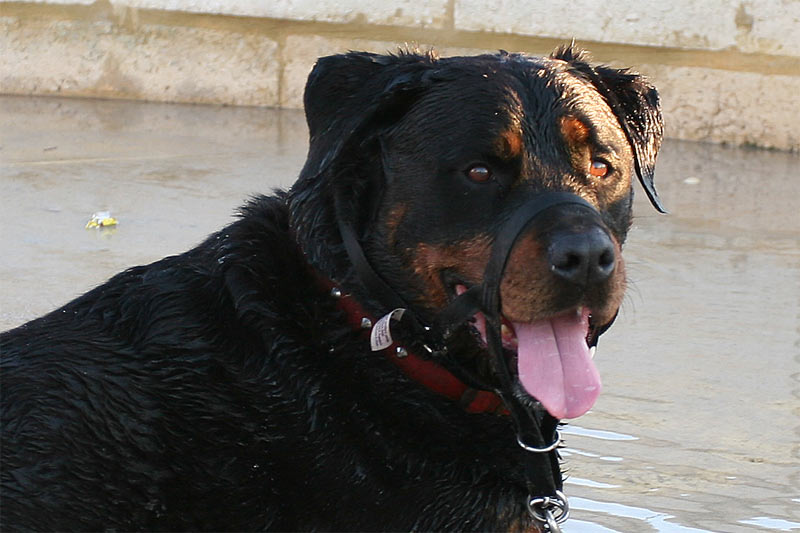 Can't be easy being a black dog on a hot day. This one really didn't want to budge from the pool it was laying in.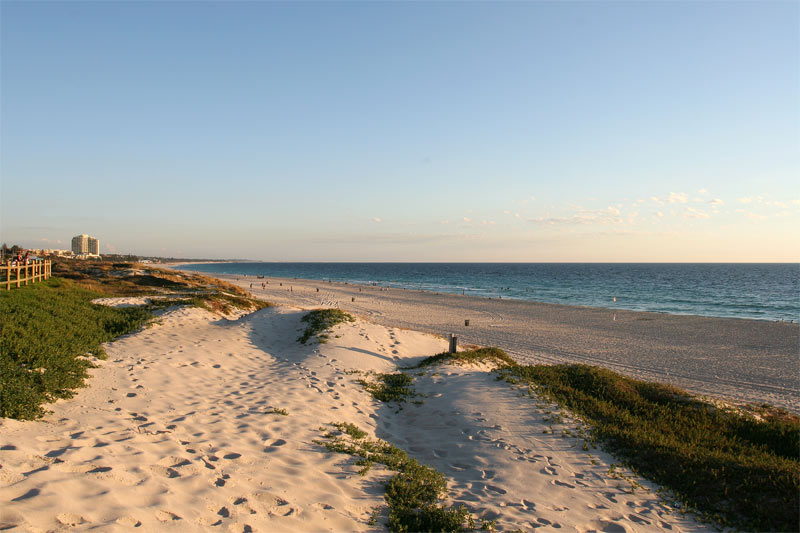 Trigg beach, looking down towards Scarborough. For those not local to Perth, rest assured a law banning beachside buildings greater than 3 levels was introduced shortly after the construction of the hotel monstrosity visible in this photo.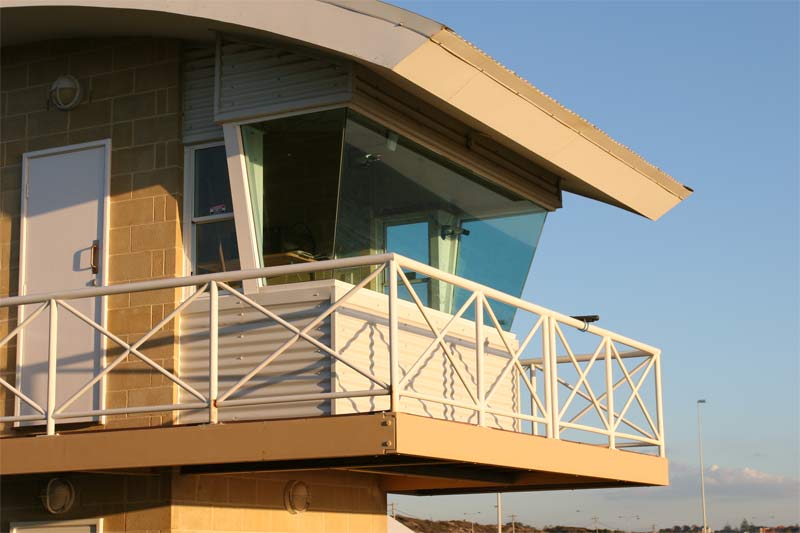 A dull shot of the surf lifesaving tower at Trigg beach. If you look carefully you can see two video cameras in the main window. Those are webcams and you can see what they're looking at
here
. The "Trigg Point" webcam is from the camera looking directly at me in this photo, and "Trigg Beach" is the one looking away down the coast.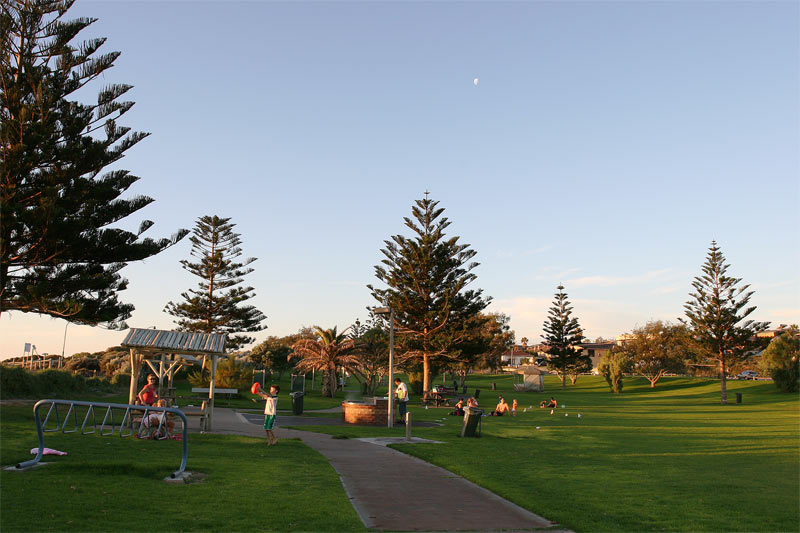 The park and BBQ area, the other side of the coastal pathway.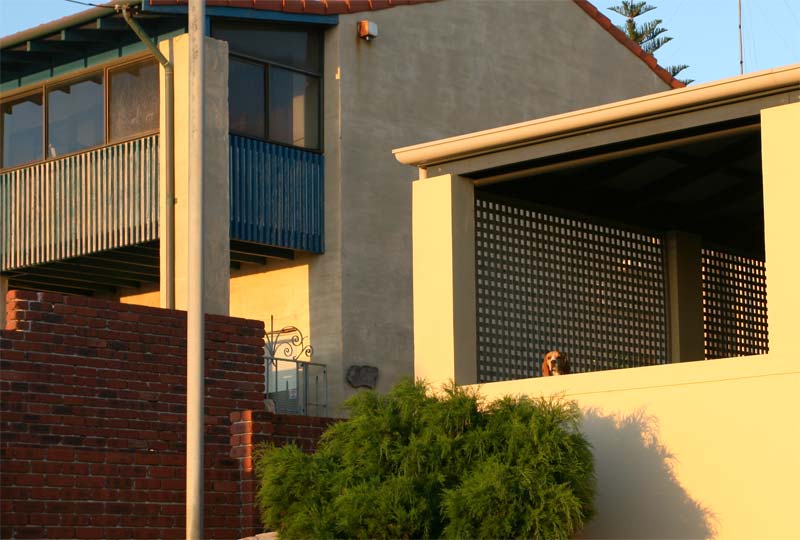 Aw, a little puppy dog keeping watch over his property!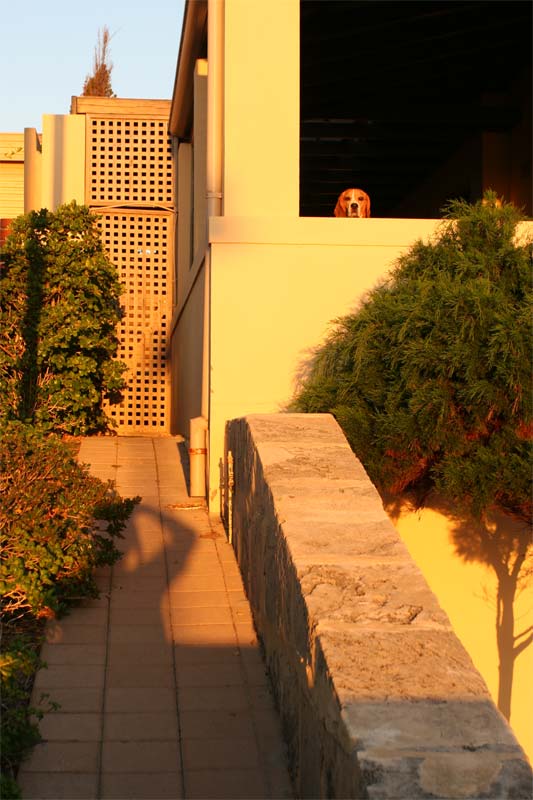 That dog again. This house is on a regular walking route for Tina and I, and we see him out most summer evenings.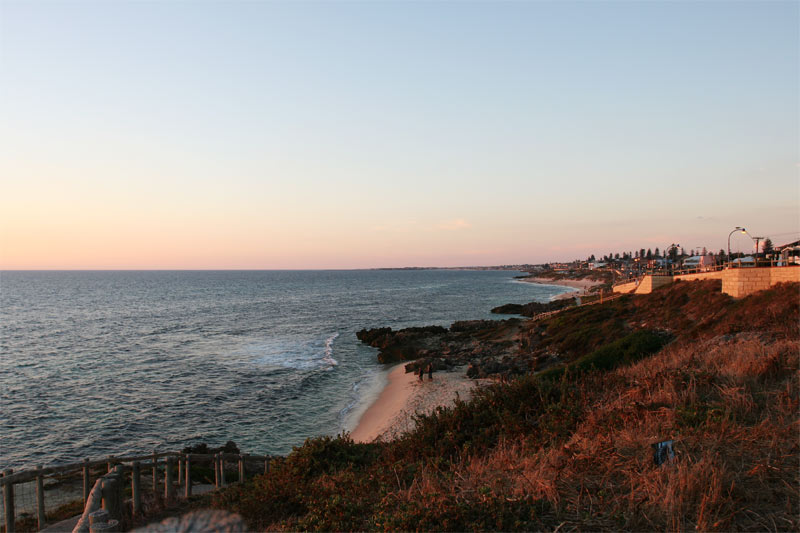 The coastline looking north.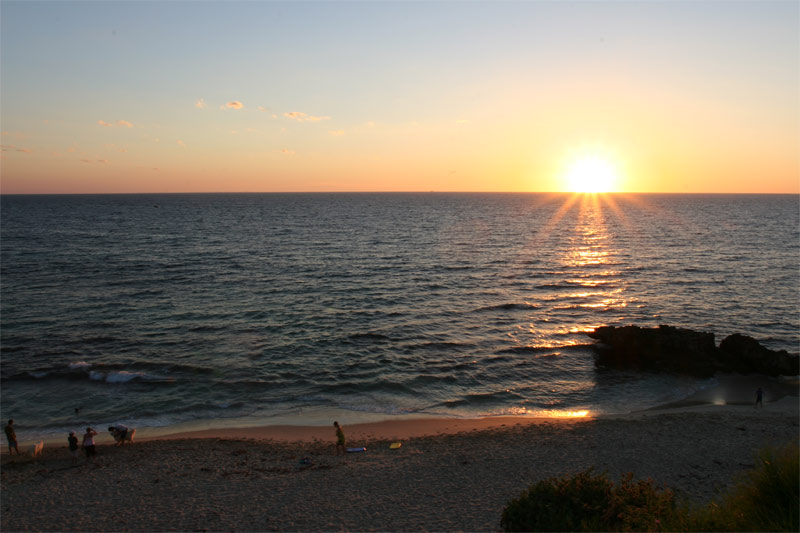 The end of another day...